Between sunny weather, warm water, great access to the outdoors, and great local restaurants, our team can agree — we are lucky to live in Gulf Shores, Alabama. In fact, we are so passionate about our area that we help out-of-towners like you come to Gulf Shores/Orange Beach on vacation! We list many things to do and upcoming events on our website, and we certainly recommend them all, but we thought it would be helpful to go through our all-time favorites.
What do the Locals do in Gulf Shores Alabama?
Best Local Restaurants in Gulf Shores
While a great benefit of Gulf Shores vacation rentals is the ability to cook meals in a kitchen, it's still nice to dine out while traveling. It's a relaxing treat, and it's a great way to absorb the local culture. In Gulf Shores / Orange Beach, we really don't have many chain restaurants. Instead, you'll find a plethora of locally owned spots that serve fresh, Gulf Coast seafood in memorable dining environments.
We love The Gulf, an all-outdoor restaurant made out of old shipping containers right on Perdido Pass. It's a memorable spot, with a great deck, grassy lawn under palm trees, and a unique gift shop. We recommend the unbeatable fish tacos, but the menu changes daily depending on what's in season, so try something new and let us know what you think!
Tacky Jacks, established in 1980, is another popular local spot. The original restaurant is in Orange Beach, though there are also locations in both Gulf Shores and Fort Morgan. There's parking at the location, or if you're enjoying a day on the water, you can dock your boat outside. We don't know whether we prefer breakfast, lunch, or dinner at Tacky Jacks — but it's a great experience for the whole family regardless.
We have to give honorable mention to Lucy Buffet's LuLu's at Homeport Marina in Gulf Shores. We can't exactly say it's a "secret local" spot exactly, but that doesn't mean it's not a favorite. And, Lucy Buffet grew up in Mobile! LuLu's is a dining experience based on food (especially gumbo) and music. We always have a good time bringing our out-of-town friends to this spot, especially when we "get in line" early with their online wait system.
Outdoor Activities in Gulf Shores
You won't find yourself hungry during your Alabama Gulf Coast vacation — or bored. We are lucky to have Gulf State Park, a public recreation area right in between Gulf Shores and Orange Beach. It has over 25 miles of paved walking and biking trails, and you can event rent bikes or go on a Segway tour. Lots of running races take place in Gulf State Park, like the Shrimp Fest 5k.
Gulf State Park 
One of our favorite features of Gulf State Park is Lake Shelby, a 900-acre freshwater lake located within the park's borders. You can rent kayaks and paddleboards or even go out in a motorboat. Part of Lake Shelby is a designated "Dog Park." While furry friends aren't allowed on the beaches in Gulf Shores, they are allowed to splash in the water here! And did you know? We have select pet-friendly vacation rentals — just contact us for more details.
A popular local fishing spot is within Gulf State Park at the spacious State Park Pier, which is open 24 hours and even has a tackle shop.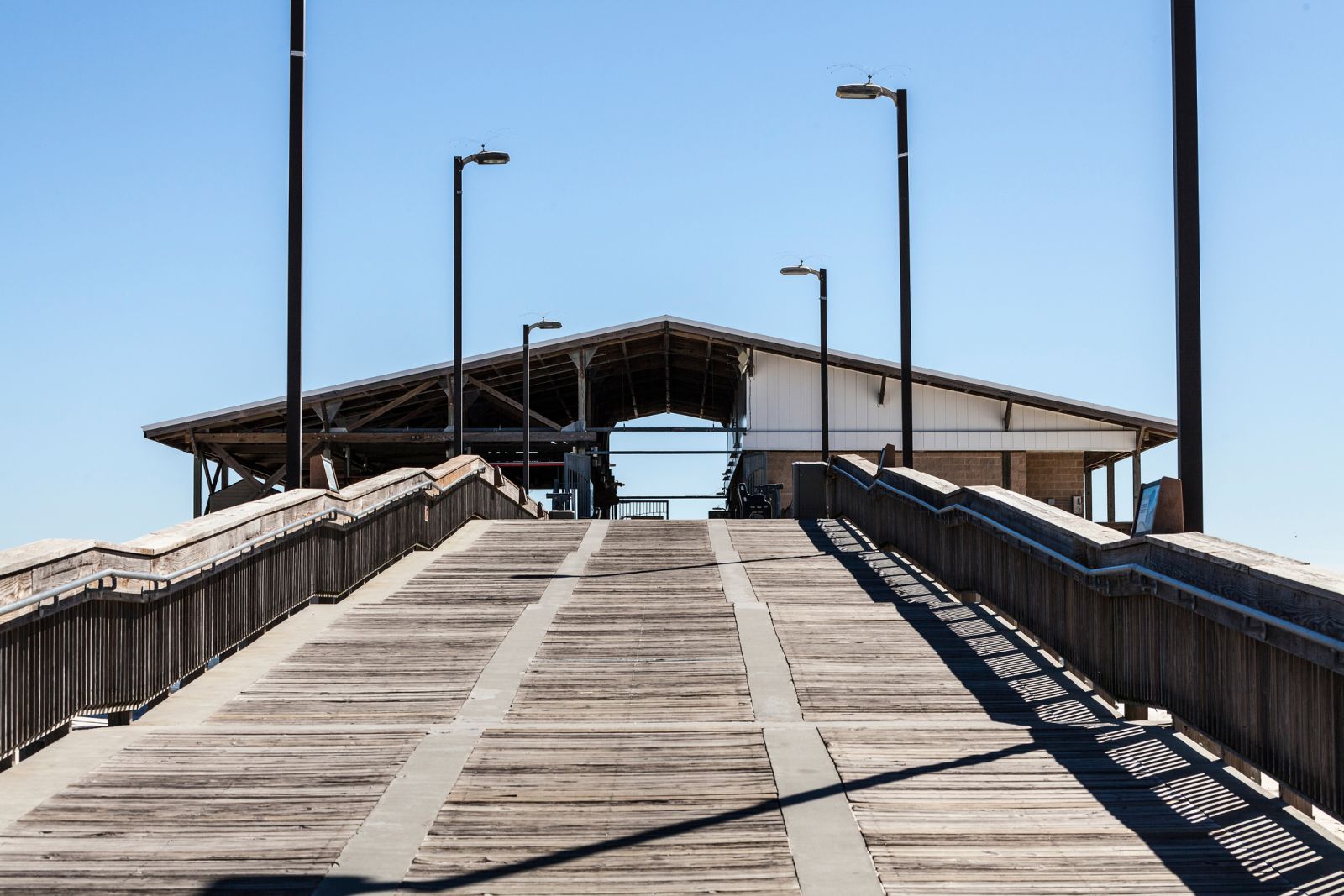 There is also a lot of back bay fishing in the Orange Beach area, like at Perdido Bay and San Roc Cay. This kind of fishing is very unique to the area, although there are all deep-sea fishing charters. We also like to get out on the water on cruise boats, either for wildlife viewing or our stunning sunsets. You can actually get free tickets to these with our stay and play program.
Cultural Activities
On cloudy days (though these are infrequent) or when we've had enough time in the sun, we like to take an afternoon and visit our great regional museums. The USS Alabama Battleship Memorial Park is in Mobile, just a 45-minute drive. It's amazing to see the WWII-era ship, and there's also a WWII submarine, Medal of Honor Aircraft Pavilion, tanks and artillery, and memorials.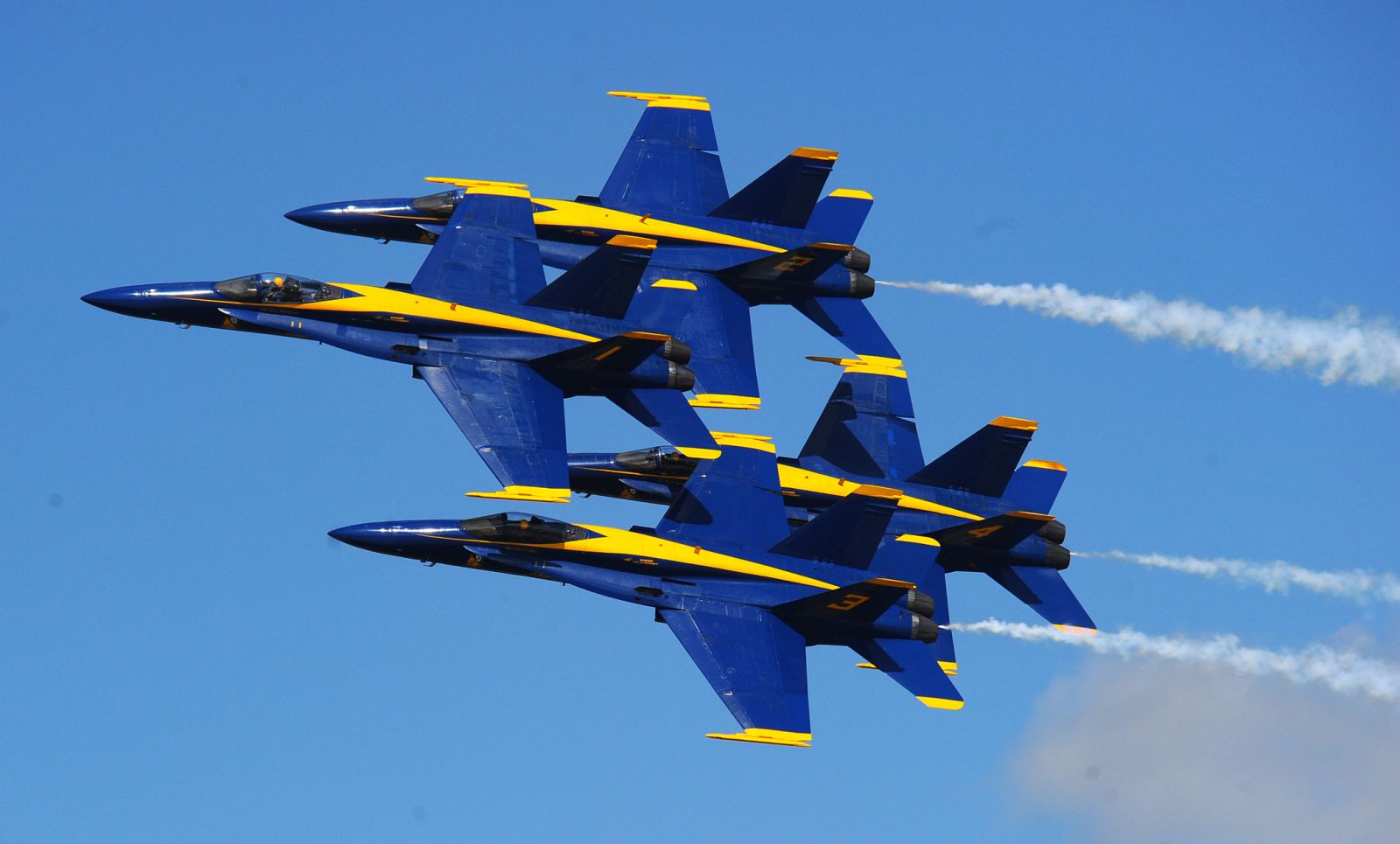 Similarly, you can drive 40 minutes east to the Naval Aviation Museum in Pensacola. In addition to the incredible exhibits and flight simulators, you can see the Blue Angels practice for free most Tuesday and Wednesday mornings (between March and November). If you want to stay closer to Gulf Shores, we recommend the Fort Morgan State Historical Site. Here, you can tour the early 1800s-era masonry fort — or just relax on the beaches.
We Hope You Enjoy Your Gulf Shores Vacation!
If you need any help with travel planning or need specific recommendations, please reach out to one of our team members! We are passionate about our area and making sure you have the best travel experience possible.
Featured Gulf Shores Vacation Rentals
Caribe B-0408 | 2 Bedrooms, 2 Bathrooms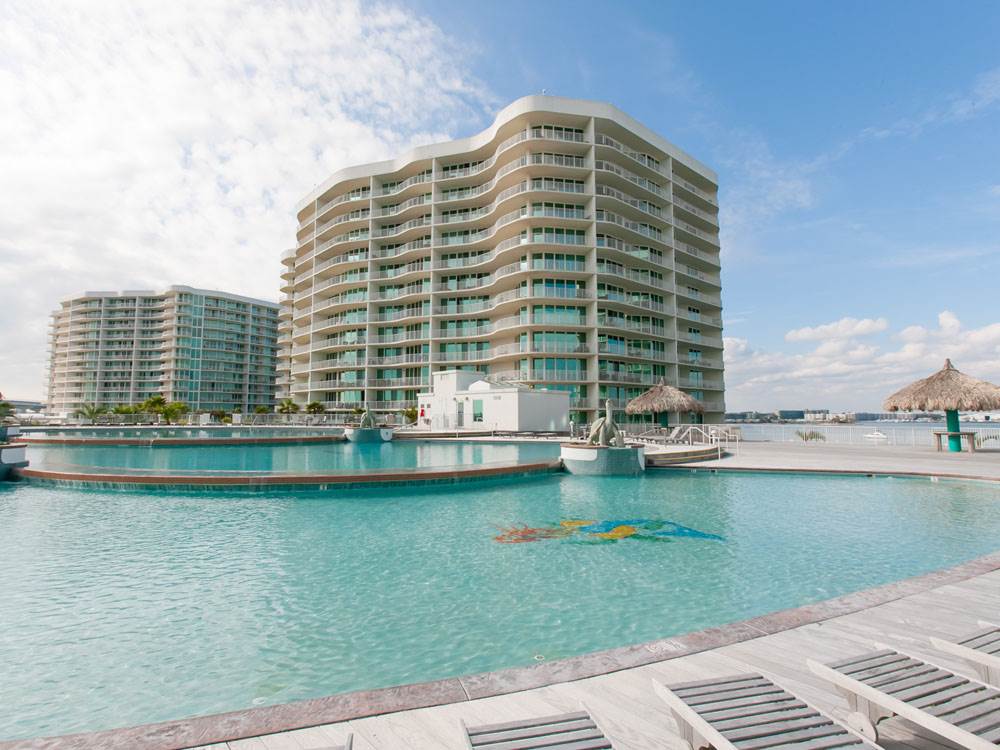 Caribe D-0802 | 3 Bedrooms, 3.5 Bathrooms