A spacious beach rental provides the perfect basecamp for a small family gathering this holiday season. Celebrating Hanukkah, Christmas, or New Year at the beach allows you to maximize time outdoors, and Gulf Shores Rentals homes offer seclusion and comfort for all, plus well-appointed kitchens for crafting picture-perfect family meals.
Plus, temperatures are plummeting across the northern U.S.—and the days are shorter—which means people are spending more time indoors on top of an irregular period of extra indoor time due to the COVID-19 pandemic. Being out-of-doors (and warm) seems like a recipe for cheery, merry-making, doesn't it?
Highs around Christmas and New Year's range from 63°F to 66°F, with water temperatures in the Gulf of Mexico around 70°F. Pretty nice!
GULF SHORES HOME-AWAY-FROM-HOME FOR THE HOLIDAYS
Our Gulf Shores vacation homes are perfect place to gather for the upcoming holidays with friends or family.  A 4+-bedroom vacation rental* is an ideal size for a family, grandparents, and a couple of aunts and uncles to stay and share indoor spaces comfortably. Our condos feature fully equipped kitchens and ample dining room for feasting and spreading good cheer with loved ones.
*Properties listed below are subject to availability, so hurry! Don't wait to book your Gulf Shores holiday rental.
Blue Lagoon 105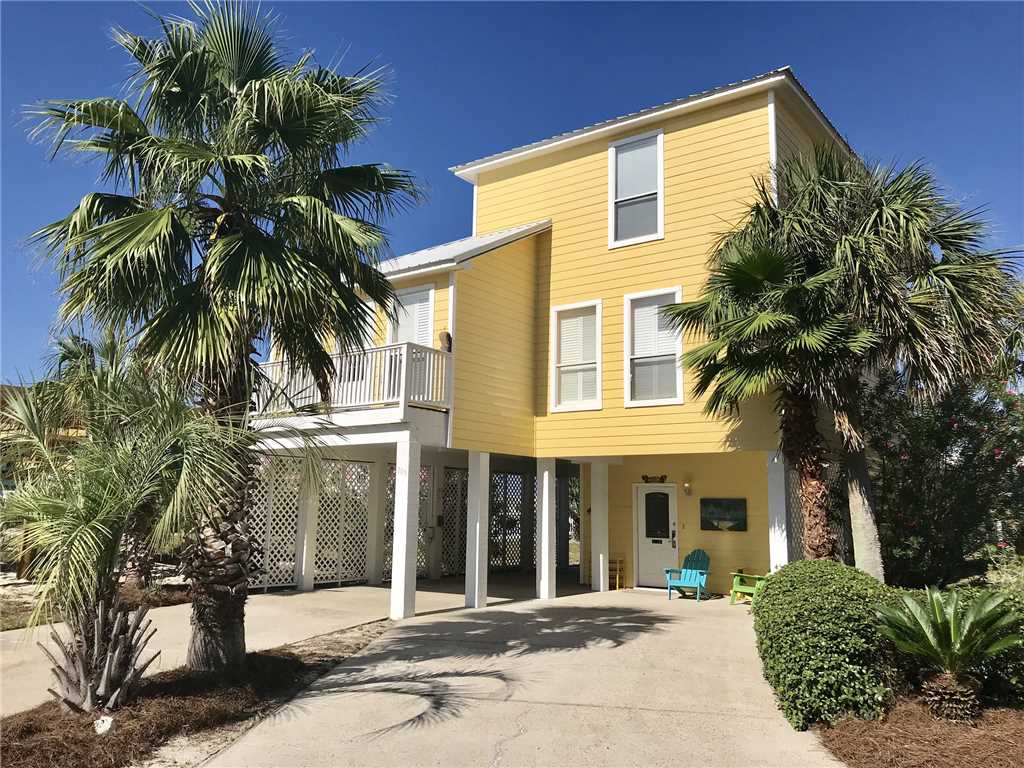 4 Beds | 2.5 Baths
See More Photos >>
Blue Lagoon 105 is a 2-story, pet-friendly home equipped with nice features including hardwood flooring, granite countertops, stainless steel appliances, and cherry wood cabinets.
Enter Dates for Availability >>
Enjoy Life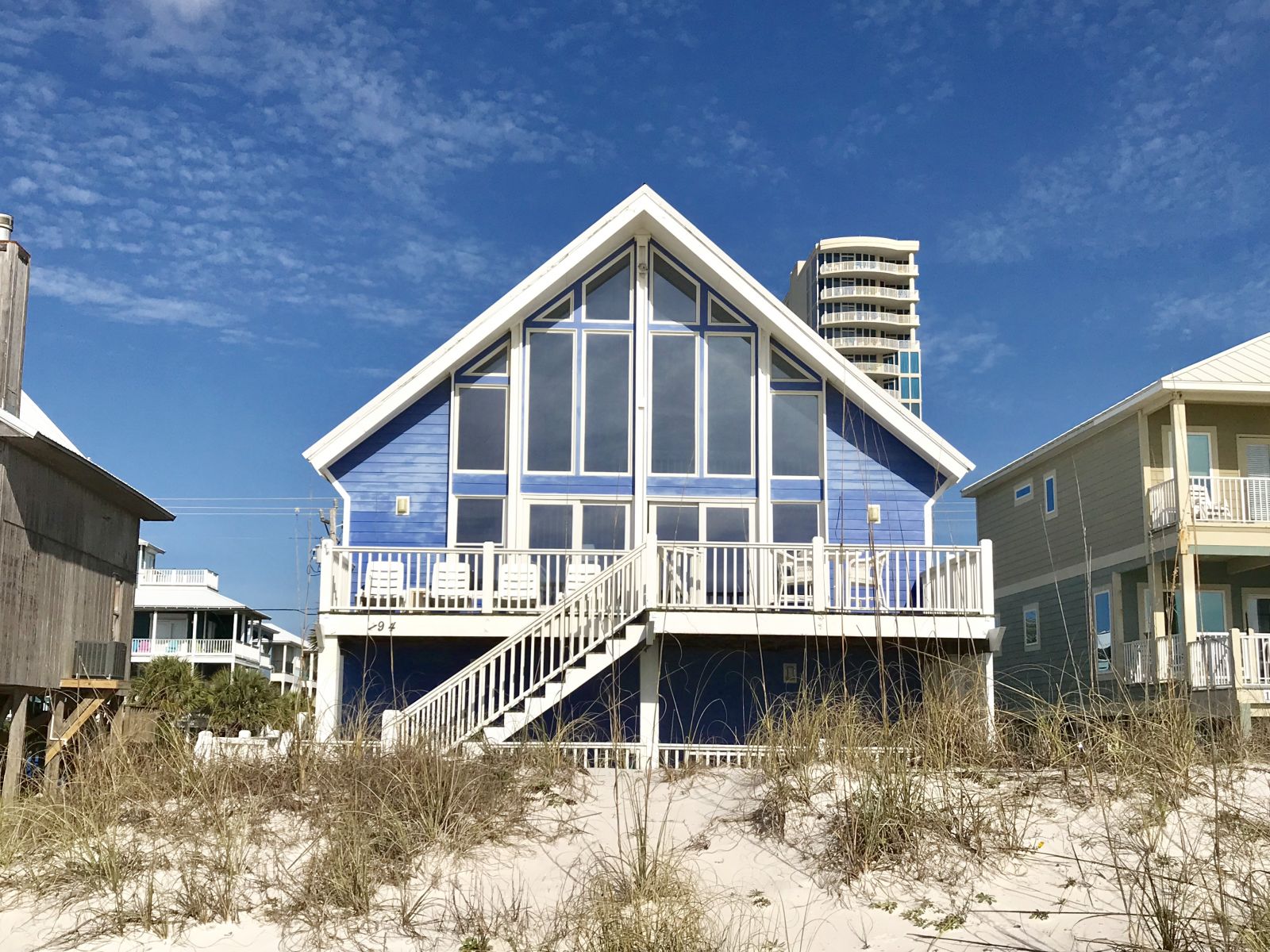 4 Beds | 4 Baths
See More Photos >> 
Take pleasure in celebrating with the whole family in the pet-friendly Enjoy Life house with unobstructed views and amazing sunrises and sunsets. Enjoy Life sits directly on the beach facing the Gulf of Mexico.