Whether you choose to fly or drive to Gulf Shores or Orange Beach, good news: your Alabama Gulf Coast vacation is not far away.
Our guests come from all over the country — Alabama, Louisiana, Mississippi, Tennessee, Arkansas, Missouri, Illinois, and even Canada! Because of the many highways leading to the Gulf Shores / Orange Beach area, many family and groups choose to drive. However, there are also a couple of convenient airports in the area! Keep reading for our travel recommendations to help make your trip to Orange Beach or Gulf Shores a breeze.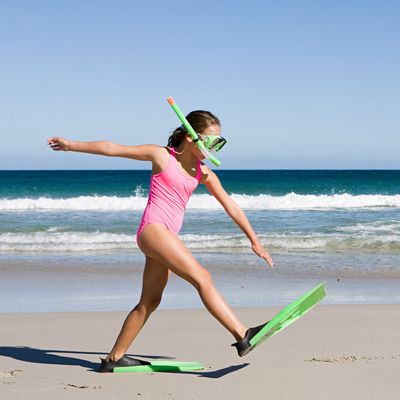 Via Vehicle
No matter where your drive originates, most people traveling by car end up on Interstate 65 or Interstate 10, which cross through Alabama. Many drivers come down to the beach on Highway 59, but we've been recommending Baldwin/Foley Beach Express instead. From I-65 take the Bay Minette exit 37 on to Highway 59 and continue south until you reach I-10.  Take I-10 east towards Pensacola to the Baldwin Beach Express exit 53.  If you are traveling from the west on I-10 do not exit on Highway 59 but continue on I-10 until you reach the Baldwin Beach Express. The Beach Express is a faster way of getting to Alabama's beaches because of less traffic and fewer stoplights.
Traffic fluctuates throughout the year with the spring and summer being the busiest. Therefore, please bring your patience and allow a few extra minutes when traveling during these times.  The fall and winter generally do not have issues with traffic congestion.
Estimated drive times and mileage from major cities to the island via Google Maps*:
*These are just estimates of travel times, which definitely can be affected by construction, traffic, and, of course, breaks for sightseeing and leg-stretching.
Airlines Near Gulf Shores Alabama
The two major airports near Gulf Shores/Orange Beach our guests use are the Pensacola International Airport and the Mobile Regional Airport. The Pensacola airport, which is the larger of the two, is located just over an hour drive from Gulf Shores. Pensacola offers more nonstop flights during the busy summer months — so you may find a direct flight from your city! The Mobile airport is approximately an hour and a half from Gulf Shores.
Whichever airport you choose, you'll find many rental car agencies to provide easy transportation to your vacation rental.
Around Gulf Shores and Orange Beach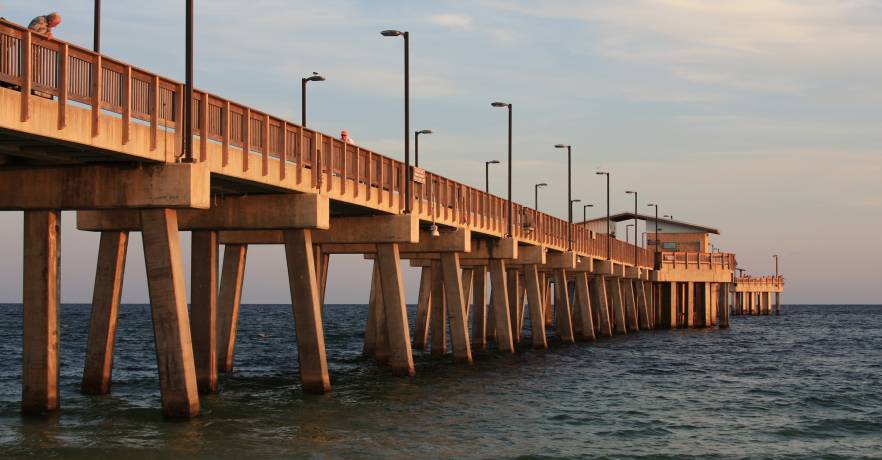 Because of our geography, we recommend having access to a car during your vacation for convenience. Gulf Shores and Orange Beach are located approximately 6 miles from each other and are separated by Gulf State Park. However, there are local taxi services — as well as both Uber and Lyft ridesharing — which certainly can be convenient.
Parking in the area is generally easy. Our office has ample parking for easy check-in. Your vacation rental has available parking which will vary with size, type and location of the property.  Most one-bedroom condos are limited to one parking pass while properties with two or more bedrooms have parking for two vehicles. See property details on our website about parking.
Local public beaches have either free parking lots or paid lots which accept credit cards for easy payment, for vacation rentals not located directly on the beach.
If you have questions or need help planning your Gulf Shores / Orange Beach vacation, feel free to contact us! Our local team loves to help bring others to the great place we call home.
Best Place to Stay in Gulf Shores or Orange Beach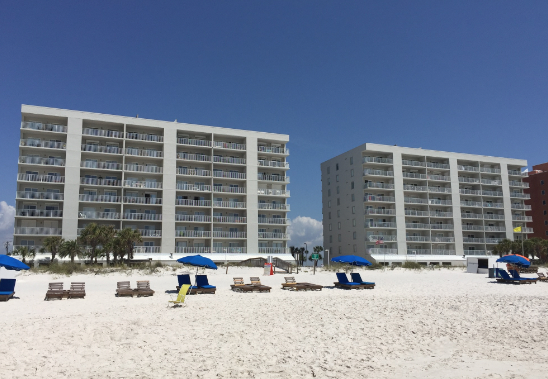 Discover the best of Gulf Shores, Alabama on your next vacation! Check out our Gulf Shores vacation rentals for a perfect getaway. With stunning white sands and turquoise waters, the Gulf Coast has long been a popular destination. Whether you're with family, friends, or going solo, Gulf Shores has something for everyone.
Enjoy a variety of outdoor activities like waterparks, fishing, hiking, and golf. Nature enthusiasts will love kayaking, paddleboarding, and visiting nature centers. If shopping, entertainment, and dining are more your style, Gulf Shores has you covered.