Breakfast with The Bunny – April 15, 2017
Join the city of Gulf Shores for Breakfast with the Bunny.
Location: The Erie H. Meyer Civic Center
Contact: (251) 968-1172
Time: 8 am – 10 am
Tickets: $5 at the door. Children under 3 are free.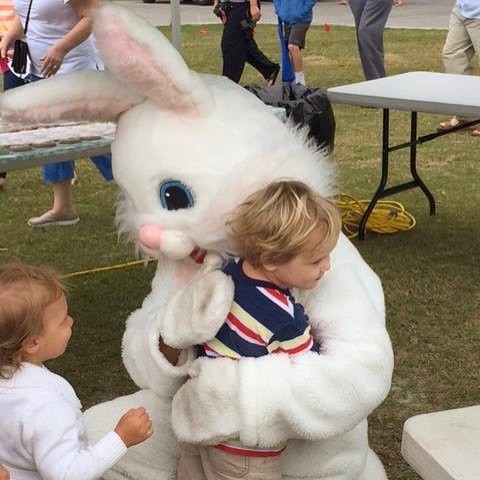 Easter Egg Hunt at The Wharf – April 15, 2017
Spring has finally hopped into gear at The Wharf!  The Easter Bunny is ushering in this grand arrival by carefully hiding over 5,000 eggs for eager hands to find.  Lucky scavengers may even come across a few "golden" prize eggs scattered throughout.  There will be separate age group areas designated for the annual hunt and a wide variety of kids activities offered on the lawn, including face painting, a bouncy house, giant coloring sheets, pony rides, cookies and more!  Live rabbits will be around to amp up the cute factor and kiddos can take a keepsake photo with the Easter Bunny after the hunt.
Join the fun Easter Weekend for our annual Easter Egg Hunt on the Marina Lawn! We'll have more than 5,000 eggs for your little ones to chase down, plus lots of other great activities for the whole family.
Location:  The Wharf | 23101 Canal Road, Orange Beach | Marina Lawn
Time:  11:30am – 6:00pm
Admission is Free