In the midst of Foley's 100th anniversary, the city is growing by leaps and bounds and launching headlong into the future with multi-million dollar projects one of which is the pedestrian bridge that will stretch 108 feet across Alabama 59, a block north of US 98 which will also include a parking lot and improvements on Jessamine Avenue at the western base of the span.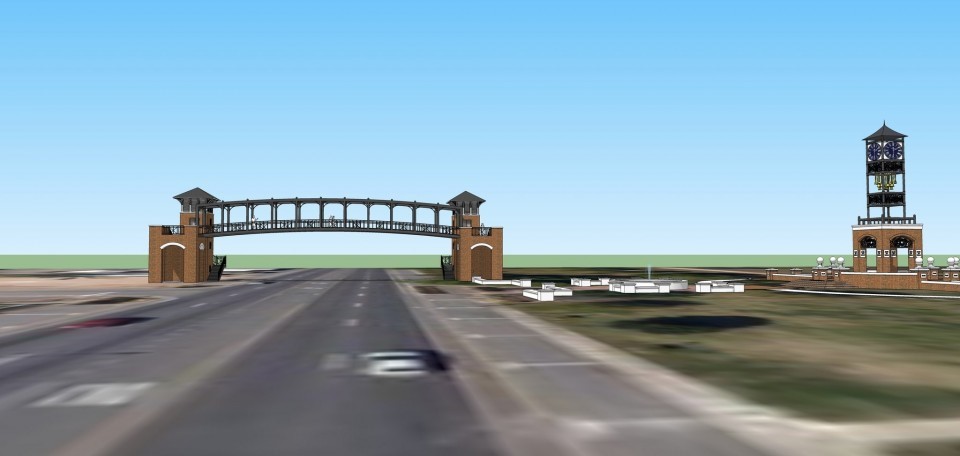 Once complete, the bridge will become an unmistakable landmark in the rapidly evolving coastal Alabama city. In 2013, the average daily traffic count on Alabama 59, north of Gulf Shores, was more 40,000 vehicles.

The bridge will have two 39-foot, elevator-equipped towers and the east and west landing pillars will have a brick facade matching the plaza, while the towers' ornamental roofs were designed to mimic the nearby Train Depot.